WHAT WE DO
Originally a Sound Company only, Mr Team has grown into a multi-service provider in the Entertainment Business, working with a wide variety of Clients. Under one roof we stock and supply Sound, Lighting and Video Equipment, all at the top end of their respective markets. Through our links here in Bangkok we are able to source and supply anything that we do not hold in stock and will custom tailor a specification to your wishes and demands. The same applies to Set and Staging, once we have your design we can have a custom Set built to your exact specification. Drawing on a combination of our full time team and experienced Freelancers we will install, operate and dismantle all equipment within your allocated schedule, or you can operate yourselves if you wish, with the support of a full Technical Crew.
In addition to the core services we can offer full Projection Mapping too, and also Content Creation and Design as necessary. Previous Mapping Projects have included the Graphic Content Design and Projection for a number of Festivals and Cultural Events…
Design & Consultancy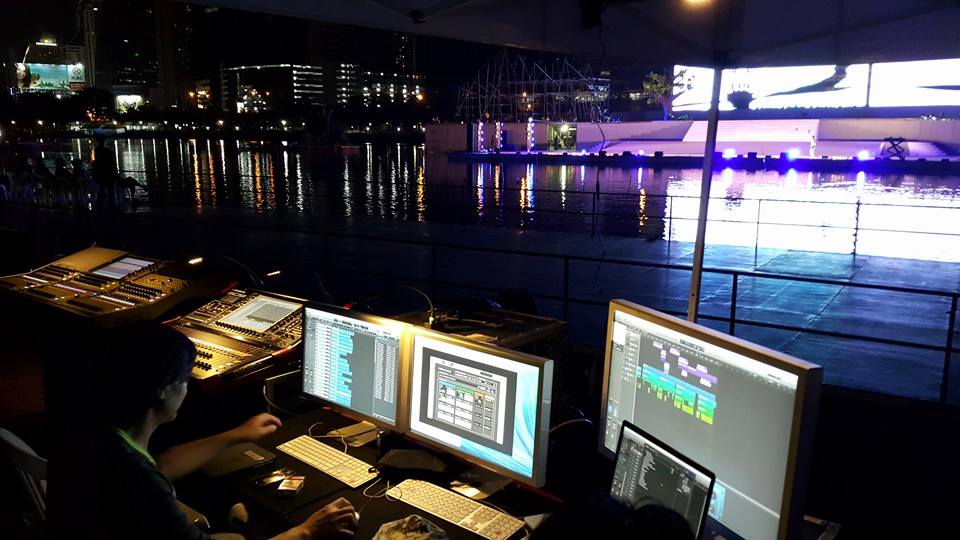 From the outset Mr Team Productions have been actively engaged in designing and specifying Sound Systems of varying degrees of both simplicity and complexity for a myriad of Live applications. In conjunction with our Clients and working closely with them in order to best understand and deliver their needs, we have over the years developed a finely honed Consultancy Service that is second to none.
Through our experienced pool of Project Engineering Designers, all of whom are vastly experienced Professionals we are able to listen, communicate and contribute ideas and impart knowledge to any Production situation. Simulations can be utilized to prove specifications and illustrate ideas, plans and concepts. Consultancy becomes Results as in turn our Designers pull together their own teams of Engineers and Technicians to deliver an End Product of the highest possible quality.
Whether your Project is a Live Show or a permanent Installation, we have the Consultancy and Project Management experience and capability to enrich the entire experience. This service has now expanded from the original precept of Audio, to encompass Lighting, Video and Staging solutions also. As such we have been awarded Design and Consultancy Projects in Entertainment Venues from Nightclubs to Concert Halls and Theatres to Theme Parks, local Projects where we have delivered International standard results.
Event Management & Production Support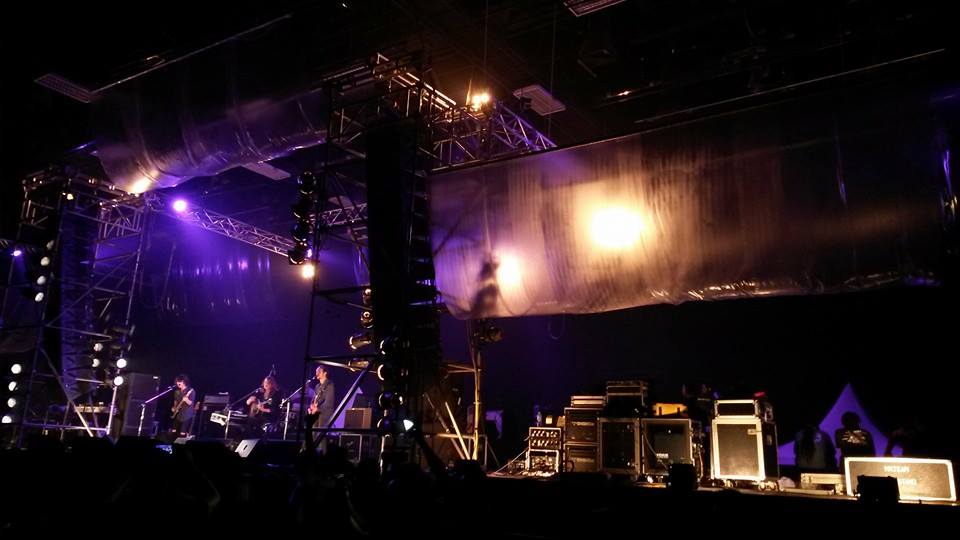 As with all Projects, the time for talking eventually turns into the time for action. Our Project Managers across the Technical Spectrum will ensure a seamless execution and delivery of the concepts under discussion. Experienced Crews of Engineers will install, test and fine tune the specified Equipment to deliver the ultimate in Live Event Technology.
Although the Technical Elements are our speciality and core business, we can also provide Entertainment and Logistical Support Services as required. You want State of the Art Audio, Lighting and Projection Systems? Sure, we have got them. You want the finest portable Toilets in the Country? We can sure find them for you. From the smallest Nut and Bolt to 500 metre wide Floating Stages, we can Design, Build and install them all, outsourced if necessary, but all managed by our experienced team of Project Managers.
We are always looking to maximize our potential and broaden our horizons, we take fresh Challenges with a smile, and no job is either too small or too big. Our innovative and dynamic approach to practical problem solving will ensure a smooth running and high quality Event for you and your Customers.